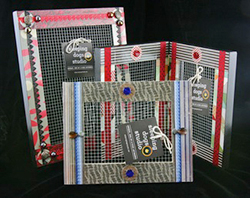 Earring Holders
Provided in both double and single formats, these unusual earring holders will not only keep your jewelry in good condition, but will also make storing it an exercise in design. Like all Sleeping Dogs Studio items, these unusual styles are all one-of-a-kind.
Items are one-of-a-kind, and the inventory is constantly changing. Visit our studio store to view new work for sale.

Artwork can be found at the retail stores and galleries listed on the Where to Buy page.